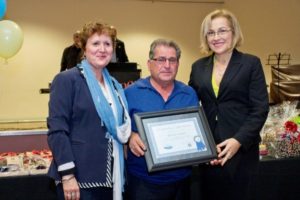 Peter has been a volunteer at St Hilarion Aged Care for 10 years. Peter has been responsible for the creation of the Adami Organic Garden and Keelan's Fruit Grove. He was able to network with local business and schools to create a fruit garden consisting of 32 trees and an organic vegetable farm.
As a result of Peter's hard work, residents are actively involved in the upkeep and development of the garden and the produce is utilised in the daily meals.
We take great pleasure in commending Peter for his dedication and loyalty he gives to the Italian community.