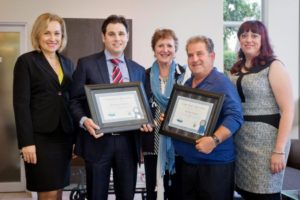 Donato volunteers with the Madonna di Montevergine association and is currently their public relations officer. He is passionate about promoting Italian culture and events.
Donato is an outstanding ambassador for young volunteers, who supports the many Italian feasts and functions weekly. Those in the Italian community benefit from people like Donato supporting and promoting Italian cultural and religious events.
Today we would like to thank Donato for all his support and endless time dedicated to the Italian community.